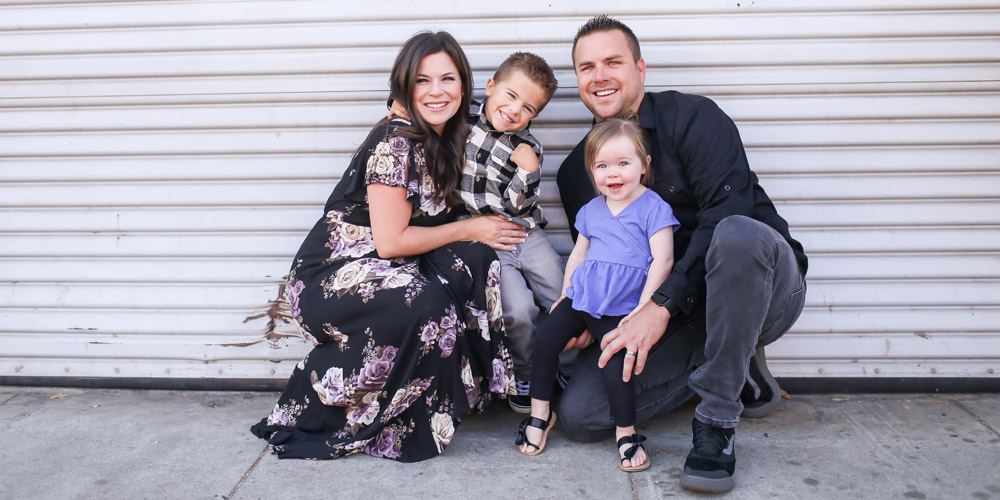 11 Jan

2020 Vision

2020…a year for the books. A number we'll never be able to hear without a whirlwind of emotions surrounding it. It brought us unexpected changes around every corner but somehow brought simplicity and wisdom with it. In the midst of the struggle, I found myself reflecting on what was coming of this big shake up to our usual world. While there were many dark days, somehow the cracks that broke our routine apart, seemed to let a little bit of light in.

Hindsight is 2020 and 2020 in hindsight taught me these 20 lessons that I just might forever be grateful for.
I've learned that I don't need much to be happy, less is so much more.
I've learned that children are resilient and always see the bright side of things. We should be more like them.
I've learned I truly am an introvert but not an extreme introvert, more of an extroverted introvert. I'm not comfortable in large group settings with strangers or even acquaintances. I'm capable of it, but I find it physically and mentally exhausting. And now I know I shouldn't put myself through that. But I feel alive, energized and even outgoing in a small group of people I am close to.
I've learned I don't have to see my close friends all the time to stay close with them. We are and always will be thick as thieves no matter how far apart we are.
I've learned how to do my own nails.
I've learned how to graciously decline an invite without an excuse and guilt but with gentle honesty and peace of mind instead.
I've learned that knowing how to cut my husband and son's hair is a very valuable skill to possess and I'm grateful I learned how before I had to.
I've learned how to adapt. Something I've never been good at, until I became a mother. But this year especially, I adapted when my 2 year old daughter got sick and was hospitalized with a rare disease. I adapted in the months of recovery thereafter. I adapted when schools closed and there were no longer "breaks" from momming. Then I adapted when distance learning for my son starting kindergarten brought too much stress upon him, and became his homeschool teacher instead.
I've learned to appreciate all the things big and small because you never know when you might wake up and the world has changed as you know it. I'm thankful each night I go to sleep for everything in my life that day, just in case they are gone the next.
I've learned to be a better friend and really be there when someone needs it.
I've learned that I have to exercise every single day (no matter what I eat) for my own mental health.
I've learned that life is short and being without the ones you love out of fear isn't worth it. You should never let fear come between you and someone you love because no one wins at that game.
I've learned how to find strength in the darkness and reach for the ones I love when I need to. There were days when I didn't want to get out of bed because I was lost in the darkness of our world. But I learned to say it out loud. At first it was just in my head, then I began to whisper it, then it came out like a sentence and finally I stopped and said "I'm not ok, I need help". That felt weak and humiliating to say but let the light in for me and somehow brought me strength that grew each day that I faced it and fought for it.
I've learned that worrying is pointless. I spent so much time planning, stressing, worrying about things for this year and then the whole world shut down and none of it even mattered. Worrying wastes so much time and energy.
I've learned how thankful I am to be in love with my husband and have a true partnership in our life as husband and wife and as parents. We are both and always will be. There were times in this year that we spent 50+ days and nights together every waking moment and there were times when we spent 50+ days and nights apart. We endured both and were better for it. We have always been able to rise up when one of us is down and make life work and I'm so thankful.
I've learned that taking the time to do one small thing for myself makes all the difference in the world in how I treat others and how I care for my husband and kids.
I've learned to keep my circle small. There is no need or space for anyone outside of my truest friends and family. Only those who bring light and love to my life are necessary. My energy is too precious to be wasted on anything or anyone else.
I've learned that having a hobby or another interest that is just for me no matter how big or small can bring so much fulfillment. Just having one extra little purpose in life that has nothing to do with anything else, but that you simply just enjoy can breathe life into your soul. And if it happens to make you a little bit of money – even better!
I've learned that I really enjoy and am good at being a stay at home mom. I never wanted to admit that I was a stay at home mom until now. Now I'm proud of it, I'm thankful – so unbelievably thankful for it. I'm proud of who my kids are and know exactly why they are who they are. And I'm thankful that I get to be the one that sees their every accomplishment and change right before my very eyes every day.
I've learned that I'm a homebody. I love being home, I enjoy it and I rarely ever feel stir crazy. I find so much joy and fulfillment in our little world and I think I've taught my kids to feel the same. We don't ache for more, we find happiness here everyday.
When we wake up will the world be the same? I don't know, but I do know that we'll all be alright. I hope we all can find the light even in the darkest of our days.
Come on 2021, bring us the good stuff.